A sexy Lucy Pinder in a torn blue shirt with Superman (or Superwoman since she's a lady) logo.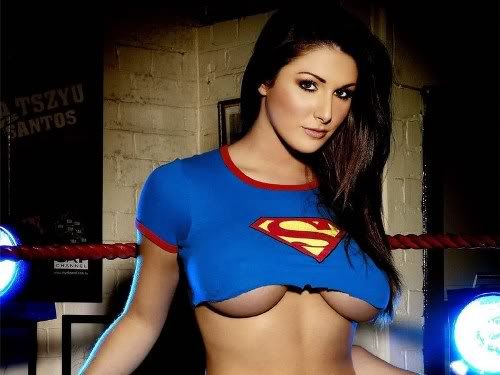 Look at her lower boobs!
Superman is damn lucky to have her! She's not only a Superwoman. She's super hot and sexy!
This is the full shot of sexy Lucy Pinder as Superwoman.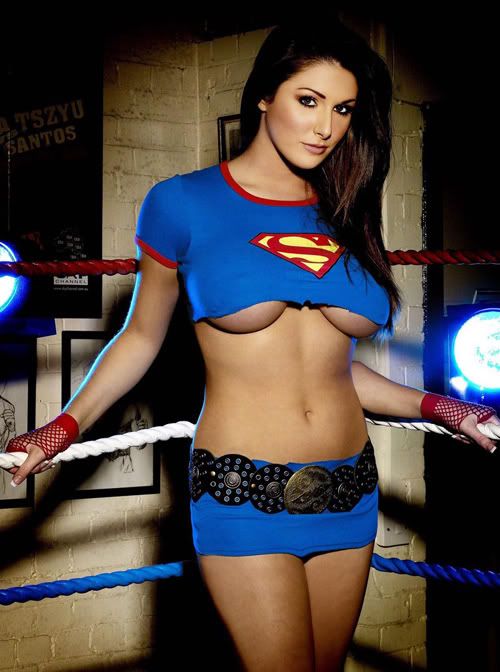 Super stunning!